About Us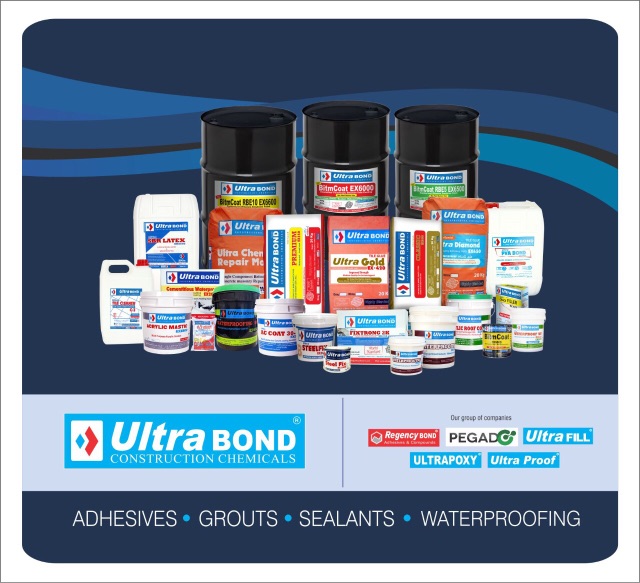 ULTRA ADHESIVE IND .L.L.C is a leading manufacturing company of Construction Chemicals with more than 20 years of experience.
The company's first unit formed as "UNICHEM INDUSTRIES PRIVATE LIMITED" in India since 2000.With a long list of satisfied customers this venture spreads over the Arabian Sea and ULTRA ADHESIVES IND LLC was established in UAE since 2015.

During these years ULTRA ADHESIVE IND .L.L.C has launched many innovative products in the world market ULTRA ADHESIVE IND .L.L.C is a reputed professional enterprise dedicated to manufacturing and sales of fine chemical products in the Construction Industry.

Over the years, we have been making meticulous efforts in the production, research, and development of new generation chemicals applied to provide complete sustainable solutions in the area, reducing the maintenance cost and risks. Our products are manufactured, compressing up to dated Research and Development, Production, Quality assurance, and Safety, meeting most of the environmental requirements .
Quality measurements are counted with the latest international material standards of construction and chemical industries. In-house R&D activities, field experience, and feedback from our esteemed clientele contributed drastically to establish our brand as stronger and visible in the market Headquartered in India
ULTRA ADHESIVE IND .L.L.C has set up production units both in India & UAE in the Middle East. Our products cover Tile Adhesives, Tile Grouts, Tile Joint Powder, Tile Cleaner, Bitumen, Canvas Coat, Different types of Sealants, Cement-based performance Adhesives, Wall putty and so on.

At present, we have manufacturing capacities of 300MTS per day. To ensure the high quality of our products and improve the internal administration system effectively, our company has taken the lead in passing the certification standard of ISO 9001:2015 and ISO 14001:2015